Butterfly in China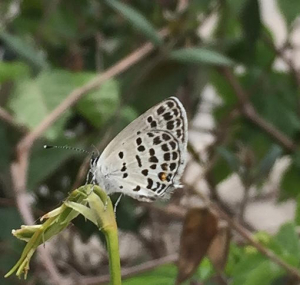 Observation - Butterfly in China - Global. Description: I have seen a number of these patrolling along planter on a balcony in full sun. When they meet, they do interact briefly then go separate ways. They remind me of the genus polyommatus, but there is no impression of blue about them. Can anyone identi
I have seen a number of these patrolling along planter on a balcony in full sun. When they meet, they do interact briefly then go separate ways.
They remind me of the genus polyommatus, but there is no impression of blue about them.

Can anyone identify this butterfly? I have searched online and found several of the polymmatus genus that reside in this region (north eastern China) but none have had the same underwing markings.
Main navigation