Dusky Cranes-bill- Pruhonice Park Czech Republic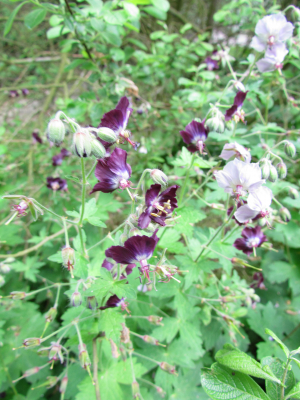 Observation - Dusky Cranes-bill- Pruhonice Park Czech Republic - Global. Description: Geranium phaeum, photographed in Pruhonice Park, where the Czech Institute of Botany is based. This Geranium is also known as the Mourning Widow due to it's sombre colours. According to Stace, this species has a range across central Europe, so I am as
Geranium phaeum, photographed in Pruhonice Park, where the Czech Institute of Botany is based.
This Geranium is also known as the "Mourning Widow" due to it's sombre colours.
According to Stace, this species has a range across central Europe, so I am assuming this is native, there were large stands of it in light woodland.
Main navigation