jersey plant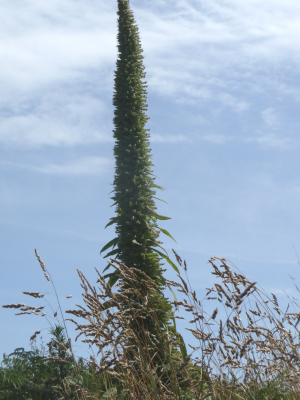 Observation - jersey plant - Global. Description: Anybody have an idea as to what this plant is? It was seen in July 2009 in a coastal garden near Rozel on the northeast coast of Jersey, C.I. It was about 15 ft tall and dominated all the other garden plants around and it was the only example. The secon
Anybody have an idea as to what this plant is?
It was seen in July 2009 in a coastal garden near Rozel on the northeast coast of Jersey, C.I. It was about 15 ft tall and dominated all the other garden plants around and it was the only example. The second photo is a blow-up of the flowers on the central stem - they appear a bit snapdragon like.
It's probably an exotic but I can find nothing like it in any of our home ID books, including an extensive collection of garden plant books.
Main navigation