Great Pignut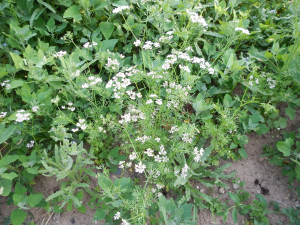 Observation - Great Pignut - Global. Description: Not very good photos but hopefully enough to identify this as B. bulbocastanum which is reported to grow in the area. Very narrow leaves in loose formation compared with C. majus (Pignut) although photos of both species show very varied leaf patterns. U
Not very good photos but hopefully enough to identify this as B. bulbocastanum which is reported to grow in the area.
Very narrow leaves in loose formation compared with C. majus (Pignut) although photos of both species show very varied leaf patterns. Unlike the fern like leaves shown in most books.
White umbels with bracts that I think can be seen in Pic. 5.
Growing on wasteland at roadside.
Comments would be welcomed.
Main navigation