Cambodian Butterfly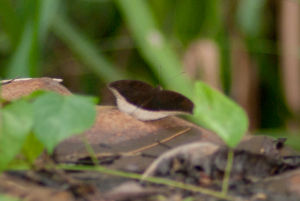 Observation - Cambodian Butterfly - Global. Description: This butterfly was spotted as part of a research project in Cambodia, on Koh Rong Samloem in the Sihanoukville province, South West Cambodia. It was just outside of a small village, on the edge of the rainforest, very near to the beach. The patch of t
This butterfly was spotted as part of a research project in Cambodia, on Koh Rong Samloem in the Sihanoukville province, South West Cambodia.

It was just outside of a small village, on the edge of the rainforest, very near to the beach. The patch of the colour on the bottom of the wing looks similar to that of the blue baron butterfly. It was also of a similar size and shape. We saw blue baron butterflies while conducting our research also.

Any help that anyone can give in identifying this would be massively appreciated, thanks.

Sam
Main navigation