Hard Shield Fern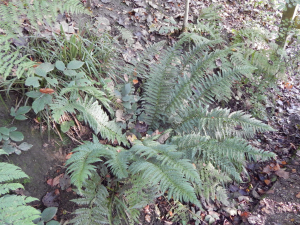 Observation - Hard Shield Fern - Global. Description: Good sized shuttle cock style fern. Fronds glossy and stiff. Pinnules with sharply pointed teeth and spine pointed tip. Stalk is rudimentary and can be seen flowing into the stem. When held up to the light one central vein is visible on pinnule. Pinn
Good sized shuttle cock style fern.
Fronds glossy and stiff.
Pinnules with sharply pointed teeth and spine pointed tip.
Stalk is rudimentary and can be seen flowing into the stem.
When held up to the light one central vein is visible on pinnule.
Pinnule attachement angle is less than 90º.
Main navigation