Creeping Water Primrose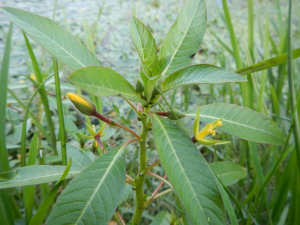 Observation - Creeping Water Primrose - Global. Description: A South American native plant so I might hear from Chile! It was introduced to France and is now described as their most invasive aquatic plant. Growing in a still side water of the Rhone. Nearly all flowers had missing petals but I was lucky to find ju
A South American native plant so I might hear from Chile! It was introduced to France and is now described as their most invasive aquatic plant.
Growing in a still side water of the Rhone. Nearly all flowers had missing petals but I was lucky to find just one complete specimen.
There seems to be confusion between L. peploides and L. grandiflora but this definitely looks like the former.
Main navigation