Carpet Moth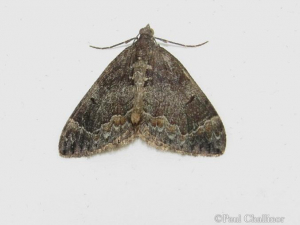 Observation - Carpet Moth - Global. Description: Found in the light trap of a South Wales Urban Garden. Not at all sure about this. I think it might be T. obeliscata only to see if I can get some corrections. About 1.5-2cm. Grey-brown colouration. Central band is not well defined, could be due to wear
Found in the light trap of a South Wales Urban Garden.
Not at all sure about this. I think it might be T. obeliscata only to see if I can get some corrections.
About 1.5-2cm. Grey-brown colouration. Central band is not well defined, could be due to wear and tear.
Main navigation