Matt Bolete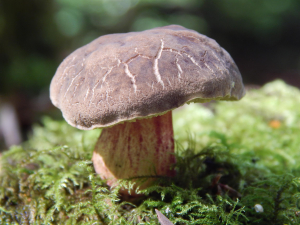 Observation - Matt Bolete - Global. Description: A large number of small boletes, no more than 6cm across cap. Caps velvety, lumpy and sometimes cracking. Pores and tubes yellow. Stipe covered in red dots. Damage to cap producing red stain. No immediate blueing on pores. Found with Fagus and Querc
A large number of small boletes, no more than 6cm across cap.
Caps velvety, lumpy and sometimes cracking.
Pores and tubes yellow.
Stipe covered in red dots.
Damage to cap producing red stain.
No immediate blueing on pores.
Found with Fagus and Quercus.
Some features and the time of year move me to cisalpinus.
Main navigation