Knopper Gall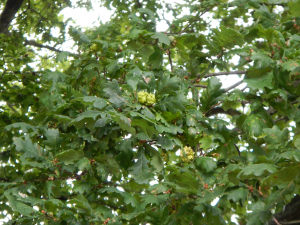 Observation - Knopper Gall - Global. Description: The ground under this oak was littered with galls that develop from acorns caused by the Knopper Gall Wasp, however other acorns were quite normal. The remains of the acorn 'cup' can be seen in 3 & 4. These galls link to Invertebrates because of the was
The ground under this oak was littered with galls that develop from acorns caused by the Knopper Gall Wasp, however other acorns were quite normal.
The remains of the acorn 'cup' can be seen in 3 & 4.
These galls link to Invertebrates because of the wasp that causes them.
Main navigation