Rush Moth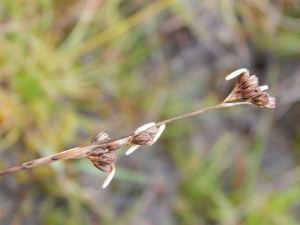 Observation - Rush Moth - Global. Description: While walking in the Lake District I saw many rushes with these white cases attached. Mostly on Heath Rush (first image) but also on Soft Rush. Where I live in the Pennines I have never seen this. Searching brings up various Colephoridae that exhibit th
While walking in the Lake District I saw many rushes with these white cases attached. Mostly on Heath Rush (first image) but also on Soft Rush.
Where I live in the Pennines I have never seen this.
Searching brings up various Colephoridae that exhibit this behaviour; Coleophora caespititiella, Coleophora alticolella, Coleophora glaucicolella
Is it possible to determine the species from the case?
Main navigation