Bristle Tail - Petrobius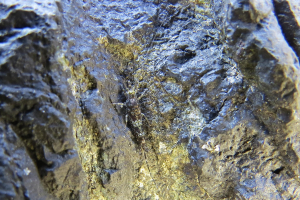 Observation - Bristle Tail - Petrobius - Global. Description: You have to look carefully to see this Petrobius as it's almost the same coloration as the rock. Seen at Porth Ferin on the Lleyn Peninsula. Small, about 1cm or less. Long antennae. Large prominent eyes, 3 tails. On the rock face at the back of the beac
You have to look carefully to see this Petrobius as it's almost the same coloration as the rock. Seen at Porth Ferin on the Lleyn Peninsula.
Small, about 1cm or less. Long antennae. Large prominent eyes, 3 tails.
On the rock face at the back of the beach, about 10m from the high tide mark, about 1.5m up the rock face.
Not sure if it can be taken to species. Appreciate any corrections or pointers.
Main navigation