Hairy Brome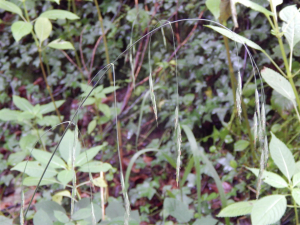 Observation - Hairy Brome - Global. Description: Growing at the side of a shady stream it was difficult to get clear images of this grass. A tall gracefull drooping grass. Pairs of braches coming of the stem bearing panicles of spikelets with long awns. What struck me about it was that it was smoo
Growing at the side of a shady stream it was difficult to get clear images of this grass.
A tall gracefull drooping grass.
Pairs of braches coming of the stem bearing panicles of spikelets with long awns.
What struck me about it was that it was smooth until a node after which is was covered in long hairs. After the leaf the stem became smooth again until the next node.
Main navigation