Let's hear it for nettles 1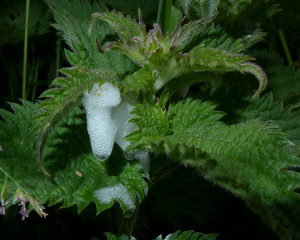 Observation - Let's hear it for nettles 1 - Global. Description: The Stinging Nettle may not be the Nation's favourite plant but they have enormous respect from me and a pretty positive effect on Nature hereabouts. I have deliberately not cleared them from several banks and shady places. Here, in just six picture, ca
The Stinging Nettle may not be the Nation's favourite plant but they have enormous respect from me and a pretty positive effect on Nature hereabouts.
I have deliberately not cleared them from several banks and shady places.
Here, in just six picture, can be seen a few of those creatures and organisms which love nettles far more than most people.
Some interesting Biology here http://www.arkive.org/common-nettle/urtica-dioica/
The first of three posts - where's yours?
Tagged Stinging Nettle.
Main navigation