Fleabane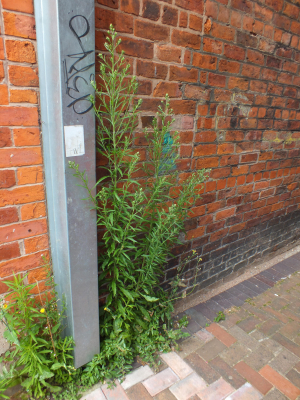 Observation - Fleabane - Global. Description: Growing in alleyway next to Waterstones. One robust plant 175 cm high, plus some younger plants shown in the second photograph. Flowers not yet open, so not possible to check floral characters. 27th September 2014: 3 photographs of the plant in flower
Growing in alleyway next to Waterstones. One robust plant 175 cm high, plus some younger plants shown in the second photograph. Flowers not yet open, so not possible to check floral characters.

27th September 2014: 3 photographs of the plant in flower taken on 13th September added.

The pictures aren't pinpoint sharp, but it is possible to make out the hairy involucral bracts. Between this and the size I think that it must be C. sumatrensis.
Main navigation