small copper ab. schmidtii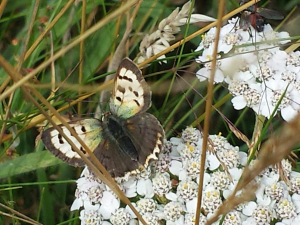 Observation - small copper ab. schmidtii - Global. Description: To me the size and markings looked exactly like a small copper...except it was white. Is there a white or albino variation, and how common is this? (I've also been seeing some very washed out looking Meadow Browns this year?) Also, the edge of the w
To me the size and markings looked exactly like a small copper...except it was white. Is there a white or albino variation, and how common is this?

(I've also been seeing some very washed out looking Meadow Browns this year?)

Also, the edge of the wing close to the body would shimmer between orange and green as the sun hit it (as seen in the photos).
Main navigation