Dead Grass Snake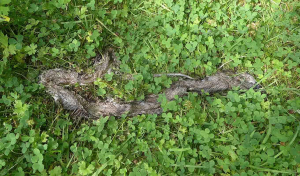 Observation - Dead Grass Snake - Global. Description: The first reptile I have seen on my land but such a shame it was very dead. Was wondering if anyone had any suggestion how it might have died? It doesn't look like it was a very natural death but doesn't seem to have been eaten by a predator. It ha
The first reptile I have seen on my land but such a shame it was very dead.

Was wondering if anyone had any suggestion how it might have died? It doesn't look like it was a very natural death but doesn't seem to have been eaten by a predator.

It has been there no more than a day.
Main navigation