Sea Club-Rush (Bolboschoenus maritimus)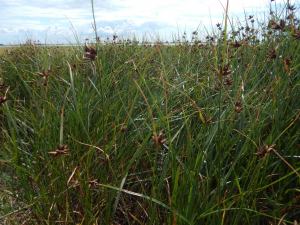 Observation - Sea Club-Rush (Bolboschoenus maritimus) - Global. Description: Growing on the verge of a saltmarsh habitat where it was drier. Brown flowers. Triangular stem. You can just about make out the out of focus, triangular cross section in photo three. Lower leaf bract is a lot shorter than the higher one. Flowers grow
Growing on the verge of a saltmarsh habitat where it was drier.
Brown flowers.
Triangular stem. You can just about make out the out of focus, triangular cross section in photo three.
Lower leaf bract is a lot shorter than the higher one.
Flowers grow on the junction of bracts and on shorter stalks from the junction.
Main navigation