Fungus on vegetable marrows.¿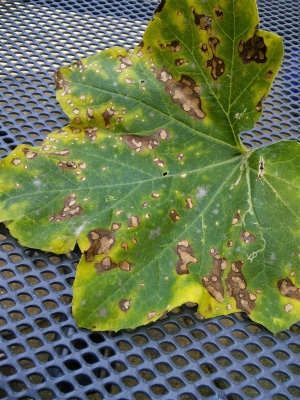 Observation - Fungus on vegetable marrows.¿ - Global. Description: This growth, possibly on of the Puccinia group of fungi was found to attacking our marrow plants. Although not strictly wildlife, I was pretty wild when it was found. Photo 1 Is a view of the top of a leaf. Photo 2 That of one patch on the topside of a
This growth, possibly on of the Puccinia group of fungi was found to attacking our marrow plants. Although not strictly wildlife, I was pretty wild when it was found.
Photo 1 Is a view of the top of a leaf.
Photo 2 That of one patch on the topside of a leaf.
Photo 3 The same patch viewed on the underside of the leaf.
Main navigation