Plump spider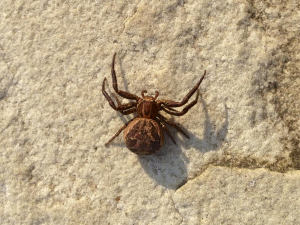 Observation - Plump spider - Global. Description: As if I don't find moths difficult enough - thought I'd have a go at spiders! Maybe >5-7mm. Found in a south facing garden in Newhaven, Sussex. I think its a Xysticus, maybe X. sabulosus or x. erraticus Looking at the diagrams in my id this seems to fit
As if I don't find moths difficult enough - thought I'd have a go at spiders!
Maybe >5-7mm. Found in a south facing garden in Newhaven, Sussex. I think its a Xysticus, maybe X. sabulosus or x. erraticus
Looking at the diagrams in my id this seems to fit - but probably wrong. Would appreciate any corrections.
Main navigation