Lepidoptera - Heterocera - Coleophora mayarella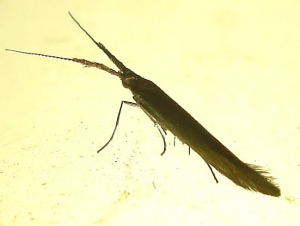 Observation - Lepidoptera - Heterocera - Coleophora mayarella - Global. Description: Attracted to light. Thanks to Ardea for the Genus, updated to species. Have a look here. Militating evidence for Coleophora mayrella is the abundance of Trifolium repens
Attracted to light.

Thanks to Ardea for the Genus, updated to species.
Have a look here. Militating evidence for Coleophora mayrella is the abundance of Trifolium repens in the wildflower meadow to the rear of my back garden.

NBN Gateway have no VC53 records for this species since 2006, and then only 2.
Main navigation