Grass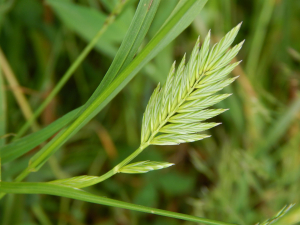 Observation - Grass - Global. Description: Growing at the side of a small brook on the top of the moor. One clump of this distinctive grass. A short broad head of spikelets with two more spikelets spaced down the stem. No similar grass nearby and I can't find it in my books. Is this just a
Growing at the side of a small brook on the top of the moor.
One clump of this distinctive grass.
A short broad head of spikelets with two more spikelets spaced down the stem.
No similar grass nearby and I can't find it in my books.
Is this just an odd form of Rye Grass?
Main navigation