Centaury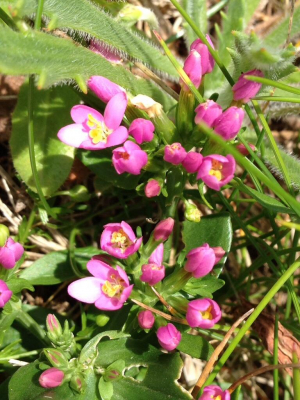 Observation - Centaury - Global. Description: Appreciate some help on this. Found on a small outcrop of limestone rock on Caldey Island, mixed with grasses and other plants. This was the only one I saw in the area. I thinks it's likely to be Common Centaury. Low growing, no more than 5cm high, flowe
Appreciate some help on this. Found on a small outcrop of limestone rock on Caldey Island, mixed with grasses and other plants. This was the only one I saw in the area.
I thinks it's likely to be Common Centaury. Low growing, no more than 5cm high, flowers small about 1cm. Leaves difficult to see in the photo sorry, but the seem to be oval in shape, with little or no stalk.
I've opted for C. erythraea as my guide states that the growth can be very short near the coast. Though there seem to bee some records of C. littorale in S Wales.
Main navigation