Willowherb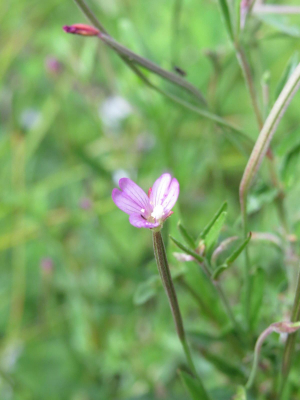 Observation - Willowherb - Global. Description: Found this growing in the garden. Different to the Broad-leaved Willowherb I usually see, though this could be due to the fact I am looking for differences. About 40-50cm tall. Leaves thin, hairless, with a pointed tip, no or very short stalk. Flowers
Found this growing in the garden. Different to the Broad-leaved Willowherb I usually see, though this could be due to the fact I am looking for differences.
About 40-50cm tall. Leaves thin, hairless, with a pointed tip, no or very short stalk.
Flowers pale pink.
Not really sure if this is E. ciliatum or E. obscurum. The narrow pointy leaves suggest E. ciliatum perhaps.
All help appreciated.
Main navigation