Burnished Brass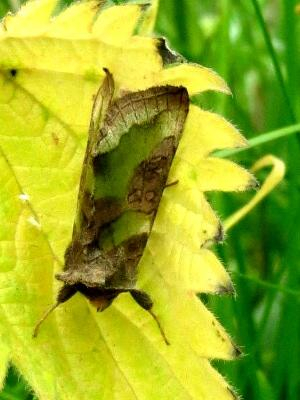 Observation - Burnished Brass - Global. Description: I think I need some help here after reading the debate about Cryptic Burnished brass and Burnished Brass, and getting very confused. But looking at my field guides and the internet and id's on iSpot I thought I'd have to try. Found resting on nettle lea
I think I need some help here after reading the debate about Cryptic Burnished brass and Burnished Brass, and getting very confused. But looking at my field guides and the internet and id's on iSpot I thought I'd have to try.
Found resting on nettle leaf, on grazing land in the valley near Rhuallt, North Wales.
Any corrections great fully recieved.
Main navigation