Kingswood Insect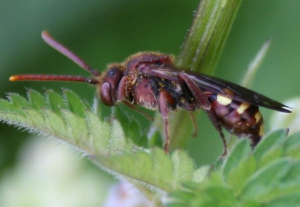 Observation - Kingswood Insect - Global. Description: I saw this insect at Kingswood near Wotton under Edge, Gloucestershire late in April and am still having trouble with it's identity. I think it might be a Pompolid Wasp, cryptocheilus comparatus Is the closest I can find though i'm not convinced as I thi
I saw this insect at Kingswood near Wotton under Edge, Gloucestershire late in April and am still having trouble with it's identity.
I think it might be a Pompolid Wasp, cryptocheilus comparatus Is the closest I can find though i'm not convinced as I think this was smaller, though given that it was early in the year this could be a juvenile possibly??????

Any suggestions and help welcome,

Thank you, Simon.
Main navigation