Slugs in garden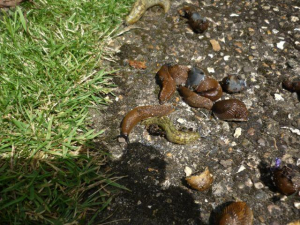 Observation - Slugs in garden - Global. Description: We've been plagued with the large brown slugs for a couple of years but this year, the numbers are well up on last year. I'm particularly interested in the brown ones as these seem to be the most voracious. We've used beer traps. The paler one looks int
We've been plagued with the large brown slugs for a couple of years but this year, the numbers are well up on last year.
I'm particularly interested in the brown ones as these seem to be the most voracious. We've used beer traps.
The paler one looks interesting but has never turned up in the traps so far. I'm hoping it's carnivorous!
Main navigation