Black Woodpecker two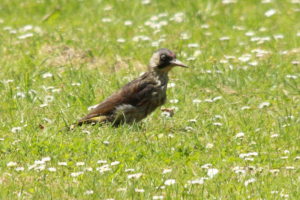 Observation - Black Woodpecker two - Global. Description: This dark Green Woodpecker has been around for a couple of weeks now. Never seen others like it. One theory is it (and another one that was noticed at the weekend) are nesting in a burnt tree trunk and covered in soot. Another is that it is some semi-mela
This dark Green Woodpecker has been around for a couple of weeks now. Never seen others like it. One theory is it (and another one that was noticed at the weekend) are nesting in a burnt tree trunk and covered in soot. Another is that it is some semi-melanism.

Possibly the other of the two dark birds from the one shown in http://www.ispotnature.org/node/418520

These pictures seem to add something to the dirty/sooty theory as the bird appears generally darker throughout but not in an even way. The back and rump seem to normal colour (and these are the parts that would be covered by the wings in, for instance, a sooty tree trunk).

There are hints of the normal colouration on the wings and head.

What do people think is going on here?
Main navigation