Fan-foot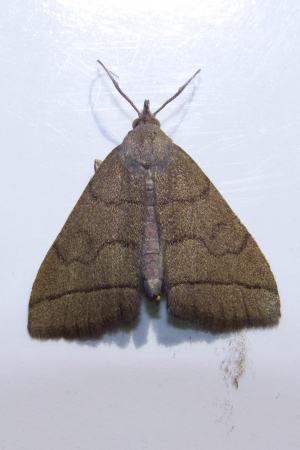 Observation - Fan-foot - Global. Description: Found in the house of a South Wales town. I think this is a Fan-foot, but would appreciate any corrections. Small, about 1cm width. Brown coloration. Three lines on the wings. Top line slightly curved, middle line a little like a question mark, bottom
Found in the house of a South Wales town.
I think this is a Fan-foot, but would appreciate any corrections.
Small, about 1cm width. Brown coloration. Three lines on the wings. Top line slightly curved, middle line a little like a question mark, bottom line straight to the wing edges.
Main navigation