IMG_4789is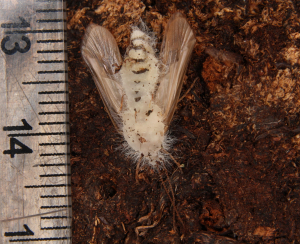 Observation - IMG_4789is - Global. Description: Found in peatstack. It appears that it has some kind of mould(?) growing on it. The 'fly' has clearly been dead for some length of time. Don't know if mould(?) killed it, or formed after it was dead. There appears to be long antennae at front in 1st pi
Found in peatstack.
It appears that it has some kind of mould(?) growing on it. The 'fly' has clearly been dead for some length of time.
Don't know if mould(?) killed it, or formed after it was dead.
There appears to be long antennae at front in 1st pic.
Ruler = mm.
Main navigation