Myathropa florea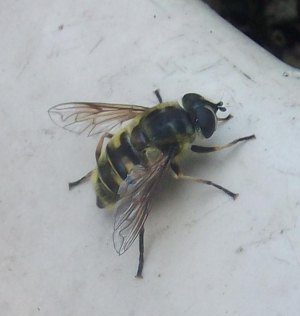 Observation - Myathropa florea - Global. Description: This looks like a female laying eggs. The H pattern on the body gives away the species. I had to look on the web to find out why it was attracted to the waterlogged matter in the plastic bucket. It was difficult to get a side view of it on the wall o
This looks like a female laying eggs.
The "H" pattern on the body gives away the species.
I had to look on the web to find out why it was attracted to the waterlogged matter in the plastic bucket.
It was difficult to get a side view of it on the wall of the bucket showing it laying an egg.
Main navigation