Caddisfly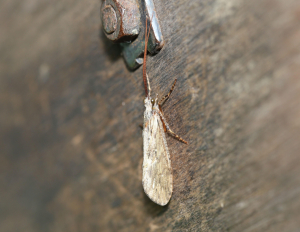 Observation - Caddisfly - Global. Description: What species of Caddisfly is more difficult. I found this: ...their identification is troublesome. Despite having patterned wings, only about a third of species can be identified using wing patterns. Examination of the genitalia is necessary to get to
What species of Caddisfly is more difficult. I found this: "...their identification is troublesome. Despite having patterned wings, only about a third of species can be identified using wing patterns. Examination of the genitalia is necessary to get to species level in most cases."
I leave this to those more experienced than I.
It was in a bird hide.
Main navigation