Giant Woodlouse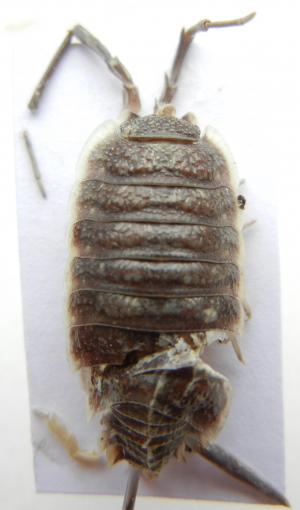 Observation - Giant Woodlouse - Global. Description: Very large isopod (from a coastal path in Torrox, Malaga) which at first I thought might be a marine species like a sea slater. However it looks more like a terrestrial species and keys out as Porcellio. It looks like a giant Porcellio scaber at about
Very large isopod (from a coastal path in
Torrox, Malaga) which at first I thought might be a marine species like a
sea slater. However it looks more like a terrestrial species and keys out as
Porcellio. It looks like a giant Porcellio scaber at about 18mm in length
(excluding antennae and telson).
Main navigation