Bug in garden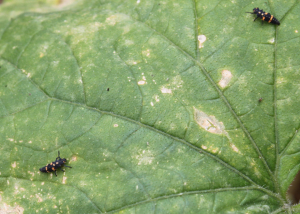 Observation - Bug in garden - Global. Description: Cany anyone tell me what this bug is? It's about 5-7mm long. I've noticed an increase in bugs in my veggie garden (in Brisbane, Australia) this week, especially lady beetles (I've had the transverse lady beetle (Coccinella transversalis) since August
Cany anyone tell me what this bug is? It's about 5-7mm long.

I've noticed an increase in bugs in my veggie garden (in Brisbane, Australia) this week, especially lady beetles (I've had the transverse lady beetle (Coccinella transversalis) since August 2012). We've had a bit of rain recently.

Thank you in advance!
Main navigation