Hydnophytum longistylum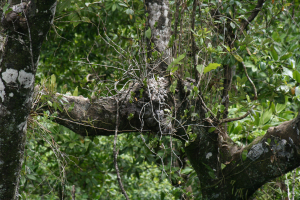 Observation - Hydnophytum longistylum. Description:
Although a long awaited Hydnophytum revision has yet to be published, there are hints on herbarium sheets that this name is to be subsumed under H. moseleyanum.
http://apps.kew.org/herbcat/getImage.do?imageBarcode=K000772003. Although it is very different in its outward morphology to H. moseleyanum there are certain similarities especially internally and plants of both 'names' are often ant inhabited.