Iberian Leaf Beetle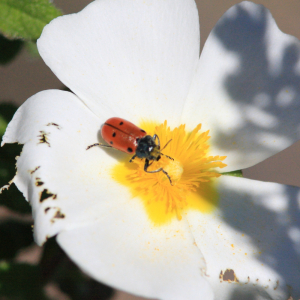 Observation - Iberian Leaf Beetle - Global. Description: We found this character just below the Bernia mountain near Calpe in Spain. It resembled an old pal called Clytra 4-punctata but has 6-punctata. Brief joy - I discovered Lachnaia sexpunctata but wait, there are about 6 other Lachnaia
We found this character just below the Bernia mountain near Calpe in Spain. It resembled an old pal called Clytra 4-punctata but has 6-punctata.

Brief joy - I discovered Lachnaia sexpunctata but wait, there are about 6 other Lachnaia beetles all with 6-punctata including L. pubescens, L. cylindrica, L. tristigma, L. paradoxa, et al. Drat!

I don't THINK L. sexpunctata lives in Spain but L. pubescens does. What about the others, though?

Anyone get to species level on this guy, please?
Main navigation