iSpotnature data snapshots: 14 years in 2 minutes!
iSpot Nature - Your place to share nature. iSpot is a website aimed at helping anyone identify anything in nature. Once you've registered, you can add an observation to the website and suggest an identification yourself or see if anyone else can identify it for you.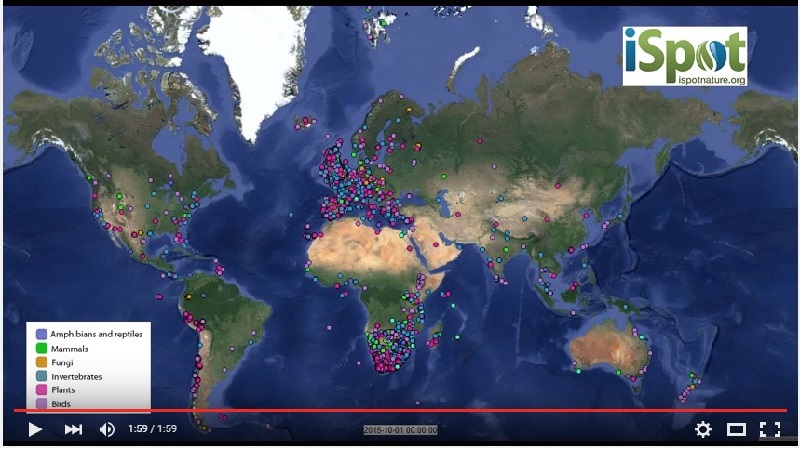 A fast track view of iSpot observations over time!
We have created a time lapse video showing a random selection of 10% of iSpotnature.org global observations. Each yellow dot represents a person taking a photo and uploading it to iSpot where the community helps to name the species. Yellow dots turn into different colours representing the main groups of organisms (e.g. plants, birds, mammals, invertebrates, fungi etc).
The series of snapshots captured in this video include 10% of recent as well as historic records over 14 years that have been added to the site since its launch in 2009.
Thank you for all you contributions!
26 Nov 2015
Janice A