UK Species Inventory
UK Species Inventory - Global : .node-container .upload-image { margin: 0; border: none; } The UK Species Inventory
The UK Species Inventory (UKSI) is maintained by the Natural History Museum in London.

Around 70,000 species of animals, plants, fungi and single-celled organisms occur in the UK, and UKSI aims to provide standard reference names for all species of these, bringing all of the names together in one place.

The UKSI is formed by gathering species names from comprehensive and authoritative checklists compiled by government agencies, scientific experts and conservation organisations.

On iSpot, the UKSI provides the names that are offered when you add an identification to an observation that is located within the UK or Ireland. Data from the UKSI also drives the taxon hierarchy that allows you to browse between species, genera, families and orders etc.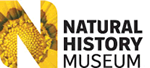 05 Dec 2013
anon_byFB3bMWTm1498526051
Main navigation